TEAM
JUSTTHEPLANET
MICHELLE
SNADDON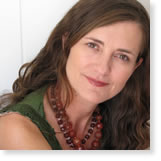 Raised in Malawi, right on the precipitous edge of the Rift Valley with a 2 000 ft drop below my home, I sometimes woke up to find myself above the clouds – every child's dream. I stared at the silvery curves of Shire River in the valley below for years, wondering where it went to and what lay beyond the bluish mountains of Mozambique in the distance. My mother tells me that I started travelling young – at eight weeks my parents drove for four days in the family Ford 315 to the coast for a holiday – and by the time I was eight, I had seen more wildlife than most kids ever do but was more adept at identifying poisonous snakes than I was at hopping on a train or climbing the steps of a moving double-decker bus. So we set off for a holiday in England, and the love affair began.
Years later, after exploring every inch of Europe and the UK in a much-loved campervan for three years, followed by a 14-year career in magazine publishing in South Africa, I realise that I've been lucky enough to experience some of the world's most beautiful hotels, lodges, restaurants and spas. As managing editor and assistant editor, if I wasn't travelling myself, I was constantly negotiating trips for the team of talented photographers and writers who contributed to interiors and lifestyle magazine,
House and Leisure
. Nothing short of a labour of love that sometimes took months of planning (but worth every moment when I read the story they returned with) it allowed me secretly to nourish my wanderlust, while I had my babies and renovated homes.
Over the past year, I have deviated into the world of food, so you can also expect a foodie slant to Just the Planet. I love shopping at local food markets and always try and squeeze in a cookery course.
For me, travel is not just about discovering special places: it's an emotional experience. It's about learning to get your tongue around saying 'thank you' in a new language. It's about interesting smells and sounds that come back to you for years afterwards – just as the call of a fish eagle takes me straight back to the gently lapping waters of Lake Malawi. It's 'soul food' that nourishes you for months (and sometimes years) afterwards.
I'm a bit of a yin-and-yang traveller – loving the seriously glam spots as well as the off-road adventures. I need a good dose of the thrilling pace of a big city along with a regular fix of the bush. I'm sure you can guess my star sign…
Stories Published:
Bay Lodge, Plettenberg Bay
Gourmet China Tour: Beijing
Castle Leslie, Ireland
Dock House, V&A Waterfront, Cape Town
Dock House, Cape Town
The Mount Nelson Hotel, Cape Town
FU.SHI, Fusion Cuisine, Plettenberg Bay
Gourmet China Tour: 18 - 28 October 2009
Hôtel Côté Cour SL, Beijing
Gourmet China Tour: JIA Hotel, Shanghai
Jade on 36, Shangri-La Hotel, Shanghai
Kensington Place, Cape Town
Koro Lodge, Bushmans Kloof, South Africa
Melton Manor, Kwandwe, South Africa
Gourmet China Tour: Shanghai, Suzhou & Hangzhou
Singita Game Reserve, Kruger National Park, South Africa
Twelve Apostles Hotel and Spa, Camps Bay, Cape Town
Whampoa Club, Shanghai
The Editorial Team
CONTRIBUTORS

UNITED STATES


SOUTH AFRICA






BELGIUM


CANADA


ITALY


FRANCE


UNITED KINGDOM


CHINA

*The contributors' countries listed above, refer to each individual contributor's current country of residence, whereas the flag next to their name denotes their nationality, the country where they were born and raised!
©Copyright 2006 - 2019 JUST THE PLANET LUXURY TRAVEL CC - All rights reserved