TEAM
JUSTTHEPLANET
STEPHANIE
STEPHENS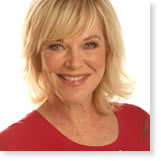 Driving along the motorway from Auckland this morning, occupants of the car in front of me heaved packaging out their window that had previously held the ďBigĒ hamburger and large fries theyíd devoured. It joined other unwelcome litter alongside the road, and I thought out loud, ďOk, you guys, cut that out: Itís just the planet, after all.Ē
Only two things get me going more than litter, and thatís 1) the plight of homeless animals, for they too are really, ďJust the planetĒ and 2), which is really number one: global warming. Just how did we let this get so out of hand? Now that Iím of a mature age, I think about ideals like preserving this place where we live and respecting all of its life. I believe thatís the message of this site, as we invite you to see Mother Earth, but to do it responsibly and with forethought: Oh, and while youíre at it, live large, learn and have fun, with our expert help. We care.
I live in Charlotte, N. C., Laguna Niguel, Calif., and Auckland, where Iím a permanent resident. Iím happy to say Iíve traveled to most of the places Iíve wanted to see, much of that accomplished as an airline spokesperson for United, then-Texas International, and Continental. Careers in radio and television then evolved into print journalism; itís nice to have a cat on my lap while I pen for this exceptional Web site and other consumer and custom publications. My experiences in New Zealand are some of my favorites: Thereís always a great walking (tramping) track nearby with a beautiful waterfall, and youíre never more than 50 miles from either ocean. The food, wine and spirit of this place are enchanting and if you havenít been here yet, what are you waiting for? Yep: It does look just like it did in The Lord of the Rings. Weíll welcome you with a Kia Ora! and Gíday! Promise.
See more of my work at www.stephens-ink.com, and hear voiceovers at www.StephanieStephens.com.
Stories Published:
LI'TYA Organic Spa, St Kilda Sea Baths, Australia
Matakauri Lodge Spa, Lake Wakatipu, New Zealand
The Editorial Team
CONTRIBUTORS

UNITED STATES


SOUTH AFRICA






BELGIUM


CANADA


ITALY


FRANCE


UNITED KINGDOM


CHINA

*The contributors' countries listed above, refer to each individual contributor's current country of residence, whereas the flag next to their name denotes their nationality, the country where they were born and raised!
©Copyright 2006 - 2019 JUST THE PLANET LUXURY TRAVEL CC - All rights reserved