Welcome to
JUST THE PLANET LUXURY TRAVEL MAGAZINE
This month: LUXURY FAMILY TRAVEL WITH THE SPICE OF ADVENTURE.


We hope you enjoyed last month's wildlife African safari theme, this month we shift to the Americas to focus on Luxury Family Travel with enough adventure to entice and thrill teenagers and parents alike.
If your teens are showing signs of breaking away from the family vacation, get inspiration from our latest articles on how to weave together a memorable trip full of adrenaline, excitement, relaxation and indulgence that will lure them away from their Smart Phones. A Costa Rica family vacation beckons and the open road is gently calling your name in California road trips.
CONCIERGE HELP?
And if you need some extra guidance our dedicated concierge team can make further recommendations on the perfect luxury family travel destinations for you.
editor's
Choice

Michelle Snaddon
introduces her definitive top 10 South African luxury safaris and gives a brief description of the outstanding features of each safari destination ...
TOP 10 South African luxury safaris
luxury
Concierge Travel

Dreaming of a luxury African safari or a beach holiday somewhere exotic for the whole family but don't know where to start?
JUST THE PLANET is offering you a tailor-made concierge service to help you plan your trip.
And find out why JUST THE PLANET's luxury concierge service will save you time ...
Luxury Concierge Travel
latest
Travel Articles
Michelle Snaddon

Privacy is not a luxury one expects on a family safari, but's possible to book an exclusive farmhouse in the middle of a pristine reserve, which also happens to be home to one of the world's largest open-air art galleries, set among hauntingly beautiful mountains that are millions of years old.
Koro Lodge, Bushmans Kloof, South Africa
---
Emma Wright
A romantic tented camp and a sighting of the Great Migration in the Serengeti are the ideal ingredients for the ultimate luxury safari, experiencing the Africa that is synonymous with space, wildlife and drama
Serengeti Under Canvas, Tanzania
---
Emma Wright

Ngorongoro Crater Lodge is a quintessential luxury safari experience that makes no apologies for its slightly outrageous opulence, one cannot beat the romance and sheer indulgence of this lodge perched on the edge of the stunning Ngorongoro crater rim.
Ngorongoro Crater Lodge, Tanzania
---
Emma Wright

Africa is a gut feel. Primal, instinctive and grounded, it comes at you with force and looks you straight in the eye. India fills the heart. Lyrical, mysterious and spiritual it seduces with gestures, moments, joy and duality.
African Safari Travel
---
Bridget McNulty
Set in prime wilderness area and rare sand forest near Maputaland and the Great St Lucia Wetlands in the northern reaches of KwaZulu-Natal, Phinda's Vlei Lodge has six elegant thatched suites overlooking its own wetland (vlei) that literally teems with wildlife. And if all this is too hard to leave behind, you can now book into The Homestead - their new and very private, exclusive-use villa.
Phinda Private Game Reserve, South Africa
summer holidays in
Turkey
Summer holidays in Turkey
Nikki Benatar
Follow in Nikki Benatar's footsteps with an indulgent luxury holiday in Turkey with Turkish specialists, Elixir Holidays, who will tailor-make your dream escape for you.
Elixir Holidays have hand-picked the most beautiful boutique hotels and private villas Turkey has to offer and will whisk you around in luxury air-conditioned vehicles with a hospitable and knowledgeable tour guide and driver. Sound like the perfect recipe for a luxury holiday?
Elixir Holidays recommend:
Istanbul the city
W Hotel Istanbul
Villa Su, Kas
Luxury cruise, Göcek
Elixir Art Hotel, Datca
romantic
India
Romantic India
Denise Hummel
Whether you're planning a romantic honeymoon, or celebratory luxury family holiday of a lifetime, India has so much to offer. Denise Hummel experiences the most lavish hotels and incredible palaces and is treated like royalty in this land of grand contrasts.
As Denise progresses from Delhi to Agra, and then explores the royal cities of Jaipur, Jodhpur and Udaipur, she discovers that the almost excessive luxury and outstanding service of the hospitality industry in India is crucial to the economy, so that the luxury traveller can relax and enjoy the splendour with a clear conscience, knowing that they are providing vital jobs and a sustainable income to those who need them.
Travel with a conscience.
Romantic India - the way of Maharaja and Maharini
The Imperial Hotel, Delhi
Oberoi Amarvilas, Agra
Oberoi Rajvilas, Jaipur
Umaid Bhawan Palace, Jodhpur
Taj Lake Palace, Udaipur
adventures in
Costa Rica
Costa Rica Family Vacations
Denise Hummel
Unspoilt rainforest, thrilling adventure and plenty of pampering, entice Denise Hummel to Costa Rica for a family vacation. Teenage sons need no persuading when the adventure includes ziplining through the rainforest canopy, ATVing, hiking worthy of Indiana Jones and life on the edge of a volcano. The focus on sustainability and conservation in the two destinations visited is an added bonus with plenty of varied wildlife encounters to provide even more thrills.
Adventure destinations:
Costa Rica Family Vacations
Hotel Arenal Kioro, La Fortuna
Hotel Arenas Del Mar, Manuel Antonio
family road trip
California
California family road trip
Denise Hummel
Spectacular scenery and thrilling activities to keep older children and teens engrossed, Denise Hummel discovers the best of California on a road-trip designed around luxury hotels, fantastic food, memorable adventures and family bonding.
California road trip itinerary:
California Road Trip Itinerary
Mammoth Lakes
Yosemite National Park
Lake Tahoe
San Francisco
Monterey
Cambria Hearst Castle
Pismo Beach, Avila Beach & Shell Beach
San Diego
latest
News
hidden
Gems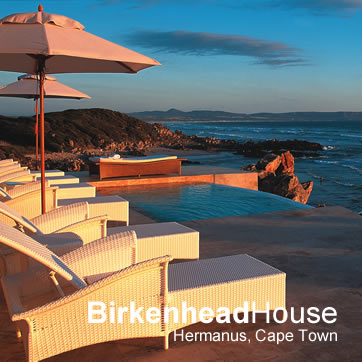 ©Copyright 2006 - 2019 JUST THE PLANET LUXURY TRAVEL CC - All rights reserved