TEAM
JUSTTHEPLANET
PAUL
MORKEL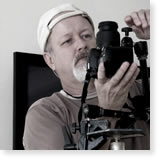 Paul Morkel is an Independent Film Producer living on the Cape Peninsula in a small village called Scarborough 45 km from Cape Town. In between shooting TV Dramas, Feature Films, Documentaries and the odd Commercial for the last 25 years or so, he has also produced numerous films of his own.
Together with his wife Susan, they have travelled extensively throughout the world and filmed far flung places with a particular focus on how people make a living in remote areas through craft and all sorts of things made by hand.
Contact Paul at pedestrianfilms@gmail.com.
Video Contribution:
Gourmet China Tour: Beijing
The Editorial Team
CONTRIBUTORS

UNITED STATES


SOUTH AFRICA






BELGIUM


CANADA


ITALY


FRANCE


UNITED KINGDOM


CHINA

*The contributors' countries listed above, refer to each individual contributor's current country of residence, whereas the flag next to their name denotes their nationality, the country where they were born and raised!
©Copyright 2006 - 2019 JUST THE PLANET LUXURY TRAVEL CC - All rights reserved