TEAM
JUSTTHEPLANET
PATRICK
HEATHCOCK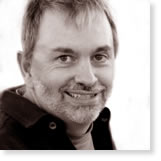 Photographer at heart and traveller manqué, I crossed the globe from my native Cape Town to spend 15 years in London, first as a photographer of people and fashion, later building a business around professional photographic studios, digital photography and the early years of web design.

Having acquired a wife, children and two cats we decided it was high time to move back to South Africa, live on a farm, build a straw bale house and make the most of modern technology that means the world is your oyster even while you are sitting at home with a view of mountains. Web design has taken over from photography as my daily bread and butter and I established Liquid Lime Studios in Cape Town with my partners, to provide an integrated web service from building to design and SEO.

For the last two years it has been my dream to create a travel website to showcase the best of travel writing and photography from around the world and focus on the highest quality in hotels and destinations. Just the Planet is the culmination of that vision realised by the combined talents of a world class editorial team.

Photography is still my passion though and I'm just waiting patiently until my children are old enough to travel the world, to indulge myself with global photo opportunities – it's going to be soon!
The Editorial Team
CONTRIBUTORS

UNITED STATES


SOUTH AFRICA






BELGIUM


CANADA


ITALY


FRANCE


UNITED KINGDOM


CHINA

*The contributors' countries listed above, refer to each individual contributor's current country of residence, whereas the flag next to their name denotes their nationality, the country where they were born and raised!
©Copyright 2006 - 2019 JUST THE PLANET LUXURY TRAVEL CC - All rights reserved