SUMMER ESCAPES:
ISTANBUL, W HOTEL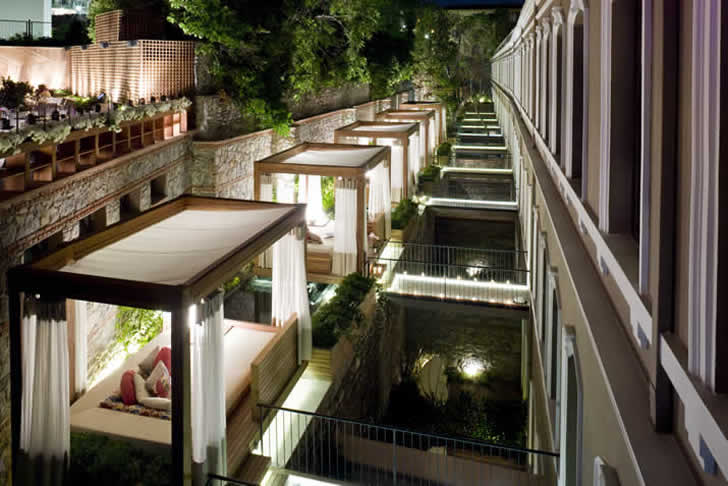 W Hotel, Istanbul: 'Whatever, Whenever'
Round-the-clock pampering and sensual glamour are part of W Hotel's promise to attend to guests' every whim ... 'whatever, whenever'
Text
Nikki Benatar
Photography
Courtesy of Adam Lange
and W Hotel
It's late afternoon when we arrive at W Hotel, Istanbul. The hotel's cool, dimly lit lobby is a welcome reprieve from the boiling pavement outside. A uniformed row of friendly faces welcomes us into the nightclub-esque reception area that's infused with groovy lounge music and a delicious citrus scent.
Situated on a cobbled street of high-end boutiques, W Istanbul is a byword for bespoke luxury, where absolute comfort, impeccable service and a frisson of sexy glamour are integral elements.
Everything about this boutique hotel chain's first European property is geared towards feeding the senses with pleasure-enhancing devices: from the music selection and lighting to the furniture and floral arrangements.
---
'Whatever, Whenever'
(REALLY!)
---
Elif, W Hotel's guest-relations officer, explains: 'Each W Hotel delivers a sensory multiplex that allows guests to flirt with their emotional desires. To enable and sustain this feeling, style details that affect the desired ambience are seasonally refreshed.
Yesterday was the start of autumn; as such botanical decorations, flowers, music playlists, talent wardrobes and scents were renewed to reflect our autumn theme: East meets West.'
On the way to our room, we're introduced to Cem, one of W Hotel's two charming concierges. A stainless-steel ornament on his desk with the words: 'Whatever, Whenever' echoes W Istanbul's commitment to round-the-clock pampering.
Our bedroom comes with everything you could wish for in the way of five-star luxe: a deliciously downy duvet, fluffy white towels that get replenished at the drop of a hat, Bliss toiletries, towelling bathrobes, waffled slippers and chocolate-covered lokum (Turkish delight) on the pillows.
Décor-wise, the deep-purple bed covers are the only hint of Ottoman opulence; the rest of the room is dressed in up-to-the-minute brick and glass. A touch-screen TV, pay-as-you-go wireless and an iPod dock are added conveniences, though with W's rather groovy in-house beats, there's no need to bring out your iPod.
The super-cool second-floor lounge is a judicious melding of Ottoman flair and James Bond-inspired retro chic. The look is sexy and sophisticated with tongue-in-cheek twists: velvet-embossed covered Ottomans sit next to bright-orange Arne Jacobsen-inspired armchairs with mock croc-covered cushions.
After 6pm, the place teems with the trendy after-work set, either tapping away on their Apple MacBooks, or mingling with friends. Below, in the hip shopping district of Besiktas, Jimmy Choo, Marc Jacobs and Diesel stores beckon ...

W HOTEL, ISTANBUL
Style
James Bond retro meets Asia Minor mystique.
Setting
W lies in the heart of the ancient district of Beyoglu (on the European side) within a row of restored Ottoman houses that have been turned into high-end boutiques. Sultanahmet (The Old Town) is a 10-minute cab ride away.
Why you'll love it
It reflects the chic, modern, new-millennium Istanbul, while paying homage to the ancient city.
Good to know
The second-floor lounge is a Wi-fi zone. Internet use in bedrooms is charged to your account.
Wow factor
The meticulously thought-through décor throughout, which blows you away at every turn, like the jewel-studded mirrors in the elevators.
Room for improvement
Can't think of anything.
Address
Suleyman Seba Caddesi No.22, Akaretler, Besiktas, Istanbul 34357, Turkey
Tel
+90 212 381 2121
Fax
+90 212 381 2199
How to get there
By Taxi or Airport Shuttle from the airport. The hotel website has
driving directions
if you are hiring a car.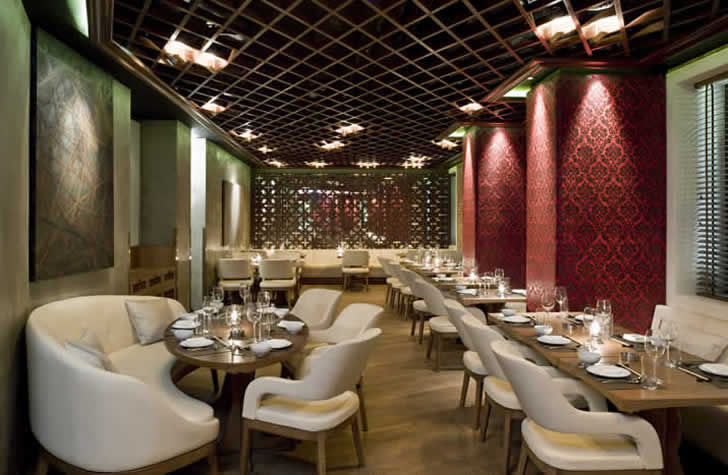 ©Copyright 2006 - 2019 JUST THE PLANET LUXURY TRAVEL CC - All rights reserved