TRAVEL ITINERARIES:
CALIFORNIA FAMILY ROAD TRIP
We had the most breathtaking drive from Monterey to Cambria, our next stop. We stopped at
Hearst Castle,
an estate that is comparable only to the most ornate Roman Villas. Other than that, our major objective was to keep the car on the road as we were distracted every second with postcard views, both above and below the low hanging clouds, shrouding the cliffs in mist, making the views of the coastline that much more alluring. Our hotel was the
Pelican Cove,
and there's nothing truly upscale about it or any of the other hotels in the area because it's "all about nature," as the locals told me – "the hotels are secondary." Notwithstanding that, the hotel is ocean front (across a local road from the beach) with awesome views from the second floor accommodations. Each room includes a gas fireplace and a spacious sitting area. Across the road, we were treated to a cacophony of elephant seals as we explored the tide pools Our walks were often accompanied by dolphins (or perhaps we were accompanying their swim?) as I could almost always see a school of them not far off shore, jumping in and out of the waves and reminding us how lucky we are just to be alive.
We took a day trip to the wineries of
Paso Robles
enjoying Napa-County-like views and comparable quality wine at a fraction of the cost. Of particular interest was Calcareous Vineyards 3430 Peachy Canyon Road, for its views of the rolling hills and its 2006 Pinot Noir, 2008 BTI Gold Medal, 92 points.
Read More:
Days 12 & 13
Back to
California Road Trips Itinerary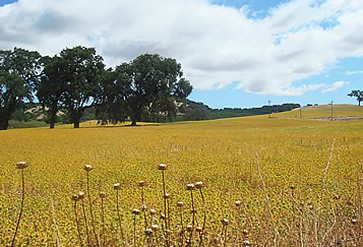 CONTACT BOX:
Pelican Cove Inn
Moonstone Beach, California
Tel: (805) 927-1500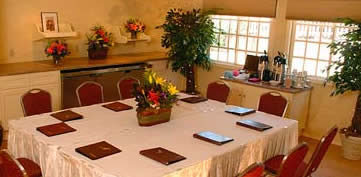 ©Copyright 2006 - 2019 JUST THE PLANET LUXURY TRAVEL CC - All rights reserved