TRAVEL ITINERARIES:
CALIFORNIA FAMILY ROAD TRIP
CALIFORNIA FAMILY ROAD TRIP
Spectacular scenery and thrilling activities to keep older children and teens engrossed, Denise Hummel discovers the best of California on a road-trip designed around luxury hotels, fantastic food, memorable adventures and family bonding.
Text
Denise Hummel
Photography
Denise Hummel
Travelling with a family of growing children, it can be tricky to balance what you'd like from a vacation, with things that they would enjoy. It takes a bit of research to come up with a menu to keep the whole family happy: white-water rafting, tide pools, spa treatments, para-sailing, mountain-biking, gourmet food, mountains and beaches, can all be encompassed on one trip, with a bit of planning.
If you're like me, you're treasuring this time with your children – whether they're 4 or 14, they're "loaned" to us for a short time. Mine are 13 and 15 and I find myself wondering from vacation to vacation, which will be the one where they politely say, "Mom, it sounds like a great trip, but I want to hang out with my friends instead."
Fortunately for me, this itinerary was so engrossing, that even my young teenagers couldn't resist. All I had to do was show them a few photos of the water sports and other sights and experience that awaited them, and they signed on to the Denise Hummel California Road Trip Extravaganza, early admission!!
ITINERARY: DAY BY DAY
Day 1
Mammoth Lakes
This stunning ski resort in the Sierra Nevada, makes a great summer destination too, with mountain bikes instead of skis providing the speed and thrills.
Days 2-3
Yosemite National Park
A natural paradise, with waterfalls to marvel at and pristine waterholes to swim in.
Days 4-5
Lake Tahoe
All the thrills of watersports on tap and luxury accommodation with awe-inspiring views. White-water rafting, parasailing, jet-skiing may mean that your family is reluctant to leave this delightful spot.
Days 6-7
San Francisco and Sacramento
A spot of city sophistication added to the mix for a balanced vacation, with a baseball game to keep the kids entertained.
Days 8-9
Monterey
Picturesque sea-side stay with a renowned aquarium and kayaking, as well as night-time mini-golf for the kids and hotel with stunning spa to relax and pamper the adults.
Days 10-11
Cambria Hearst Castle and Paso Robles
Beautiful coastline scenery, dolphins and seals, tide pools and a trip round the wineries.
Days 12-13
Pismo, Avila and Shell Beach
A last blast of adrenaline with ATVing on the sand dunes and some fishing to calm down the pace afterwards.
Day 14
Back to San Diego
Home again with great memories of a fine family adventure.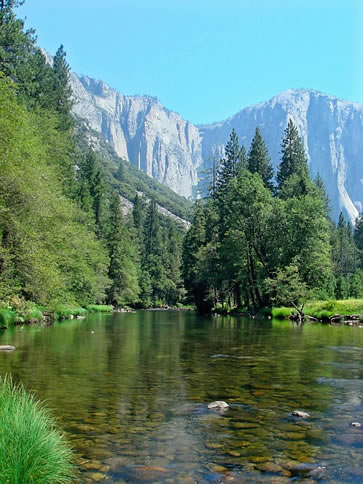 ©Copyright 2006 - 2019 JUST THE PLANET LUXURY TRAVEL CC - All rights reserved