ATHOLPLACE BOUTIQUE HOTEL
| HIDDEN GEMS
It is, quite simply, beautiful. Just beautiful. Originally a 1970s thatch-and-wallpaper family home, Sumari Krige (of La Grange Interiors) and husband Gerhard Krige got to work transforming the house into the haven it is today. It's only been officially open nine months, and already it's been voted one of Condé Nast USA's Hot Hotels for 2009, and made the list of Top 100 Hotels in the World for Condé Nast Italy. Not bad for a hotel still in its infancy.

It's not hard to see why people are so impressed. Sumari's eye for detail, obviously honed from years of owning an interior design company, has gone over every inch of the hotel, and the results are spectacular. The mood is natural and neutral, all earthy tones of brown and grey and cream, offset by an amazing use of textures and wood. It's quintessentially South African, without making it too obvious. In the succulents you'll find in every room, in the shapes of the pottery and wooden sculptures, in the rich, earthy colours, it's South African the way mud and trees and veld are South African, without needing to shout it from every corner.

Even more surprisingly, it's comfortable. Really comfortable. Each of the ten suites is unique, but there's a common theme running through them, and they're all equipped with everything you might need to make your stay a pleasure. Extra-length king-size beds (or twin beds in four of the superior suites) made up in crisp white percale Frette bed linen imported from Italy (which feels heavenly), luxurious duck-down duvets and American-size (ie. much bigger) pillows make for a decadent sleeping experience. You won't want to get out of bed. Force yourself, though, because the bathroom is every bit as enjoyable. It's a bathroom I'd like to take home with me: a perfectly sloped bath, delicious bubble bath and bath salts, candles if you want to unwind without any bright lights, double vanity, variable-pressure shower, and giant fluffy towels. Then step into your linen bathrobe and slippers and choose between watching some satellite TV on the 42-inch LCD flat-screen television, or getting some work done at the charming desk with views out over the garden, fitted with complimentary wireless ADSL internet, and a docking station for your iPod should you wish to listen to some music while you do it.

Everything has been thought of at AtholPlace. When you arrive in your room, a bottle of chilled mineral water and five little bowls of fresh fruit – gooseberries, blueberries, strawberries and two kinds of grapes – is waiting for you, because Sumari and Gerhard know that after you've been travelling all day, it's wonderful to have something fresh to eat. While you're working, or sleeping, or spending time in that bathroom, the soft sound of the garden fountain is playing in the background.

The bar area is stocked with high-end whiskies and gins, and award-winning wines should you like a glass of something at any stage. And the library has an impressive collection of books – well-worn classic novels, stunning travel books and some of the latest bestsellers. Choose one of the comfortable chairs or couches in the library, soak up the perfect décor, and give yourself an hour or two to relax. Within minutes you'll be offered a drink, and no doubt Andrew, the extremely on-the-ball manager, will check if there's anything else you need. If the weather is warm, take a stroll to the end of the garden to the large swimming pool with comfortable loungers to catch some sunshine or simply listen to that fountain again.

It's quite easy to while away the afternoon by the pool or in your beautiful room, but be sure to spend some time in the library, at least before dinner when complimentary canapés and drinks are served there. The food at AtholPlace is just as beautiful as the décor – simple, unpretentious and a feast of flavours for the senses. There are two chefs on hand to prepare whatever you would like to eat – they'll guide you in your choices, but essentially you can choose anything and they'll prepare it for you, and prepare it beautifully. Mauricio Geral has been with AtholPlace since they first opened, and has a deep understanding of the aesthetics of food, and how important it is to use only the freshest, most alive food. Marc van Rooyen, his partner in cuisine, has recently joined AtholPlace (from an impressive list of previous jobs in exclusive private game reserves, luxury hotels and fine dining boutique hotels) to add his particular touch to the food – classic European style fused with clean cut and contemporary South African flavours. It's an experience you won't quickly forget.

Breakfast is another experience to remember, with the table beautifully laid and sunlight slanting in through the white wooden shutters. The meal begins with a fresh fruit platter of exotic fruits, and then proceeds to your choice of main course – we chose Eggs Benedict with bacon (and a perfect Hollandaise sauce), and extraordinary French toast with maple syrup, mascarpone and bacon.

We lingered over breakfast as long as we possibly could. Finishing it meant that it was time to leave, and leaving AtholPlace is a sad affair. My advice? Stay as long as you can, don't forget your camera, and make sure you have nothing to do except soak up the beauty, because there's more than enough to go round.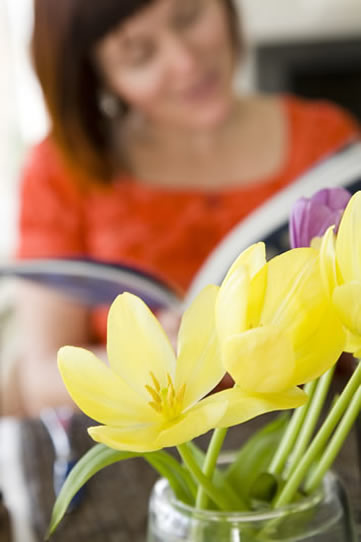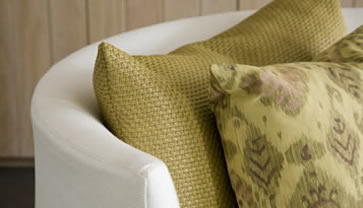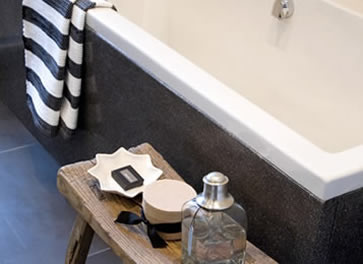 ATHOLPLACE, SANDTON, JOHANNESBURG, SOUTH AFRICA
Style
Stylish yet comfortable décor in muted earth colours with incredible art pieces scattered liberally throughout the house.
Setting
The house itself is in a large landscaped garden, set off the street with only a quiet hum of traffic in the background. In Atholl, a tranquil suburb only five minutes from the shopping glitz of Sandton.
Why you'll love it
The attention to detail is extraordinary – everything is designed around comfort and luxury. From the fresh fruit platter and spring water waiting for you on arrival to the perfectly designed room and bathroom, you won't want to leave.
Good to know
Easy in-room check-in. Free high-speed wireless internet. Before dinner, complimentary canapés and drinks are served in the library. Complimentary ironing (three items) and shoe shining service, so you'll be ready for any occasion – business or pleasure. Complimentary transfers to Sandton and restaurants in the area.
Wow factor
The décor. It'll blow you away, in a delightfully unobtrusive way. Each room looks like something out of an interior design magazine, yet it's totally liveable, and extremely comfortable.
Best rooms or suites to book
There are only 10 suites in the whole house – five superior suites upstairs in the main house, four deluxe suites outside, and one mini deluxe. The superior are more spacious and have better views, but the deluxe have all the same amenities, just on a smaller scale.
Room for improvement
There are no tea and coffee making facilities in the bedrooms, because none could be found that were up to scratch from a design point of view. Instead, you have to call reception and a freshly brewed pot of tea or cup of coffee are delivered in less than five minutes. No problem there, except the only way to find out is if you ask about it. A slightly more thorough information sheet would be good – one that explains the tea and coffee situation, and that provides the internet password without having to specially request it.
Address
90 Pretoria Avenue, Sandton 2196, South Africa
Google Maps
View map
How to Get There
AtholPlace is an easy thirty minute drive from OR. Tambo International Airport. Within minutes of the hotel you'll find Sandton City, the shopping mecca, as well as Nelson Mandela Square and Village Walk. The soon-to-be completed Sandton station of the Gautrain Metro is less than a kilometre from the hotel, and will have a direct link to and from the airport. Airport transfers are also available directly from AtholPlace.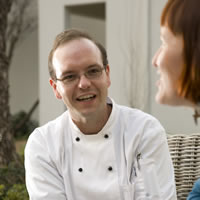 Five quick questions with Chef Mauricio Geral
Mauricio Geral took some time out from creating beautiful food in the AtholPlace restaurant, to answer five quick questions.
1. What makes the food at AtholPlace different?
Freshness. The most important thing is that the ingredients are fresh – we're uncompromising about that. We like to use produce that is in season whenever possible, which is sometimes a challenge when guests ask for something specific… But it's exciting not having to cook the same thing everyday. It's a fresh perspective on food, a fresh look – so it suits AtholPlace. The food speaks for itself. Everything that comes out of our kitchen is also a team effort – Marc van Rooyen and I trade off each other – we both have ideas and we keep things interesting.
2. How does being a restaurant in a hotel influence your food?
The way the food looks suits AtholPlace. Our style leans towards the Mediterranean – sun-ripened tomatoes, fresh basil, lots of Portuguese olive oil. But we have to be flexible, we never know what the guests will ask for. Most guests are on their way to or from a safari lodge, so we take that into account and don't cook too much game. We try to make something that is common but beautiful.
3. What's your favourite dish to cook?
I'm a simple chef. I'd have to say pan-seared fillet of beef with fresh lemon on the side and a pile of crispy chips.
4. What's your favourite dish to eat?
Risotto – any kind, as long as it's a good risotto. (Side note: The mushroom risotto at AtholPlace is the best I've ever tasted!)
5. What direction do you think food is going in?
I think the classics will always be around, but there's no way of getting around molecular gastronomy – it's bringing science and food together. I think food will be going back to basics, actually, fresh ingredients, tastes and flavours. You can't get too involved in breaking down ingredients, or you'll drive yourself crazy! Everything is essentially water at its base…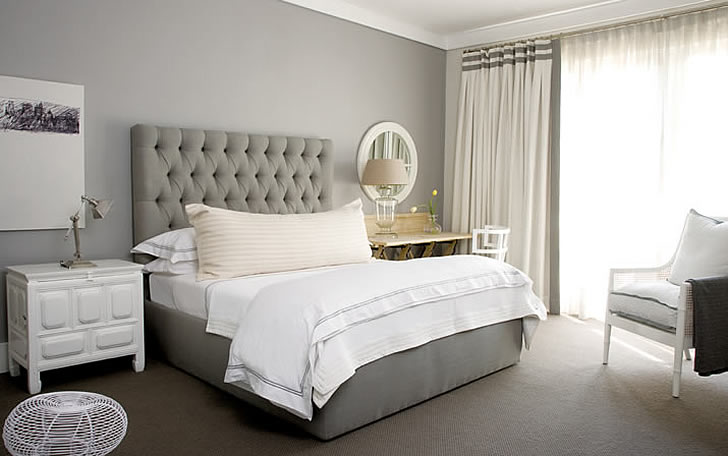 ©Copyright 2006 - 2014 JUST THE PLANET LUXURY TRAVEL CC - All rights reserved