SINGITA EBONY
| THE NEW SAFARI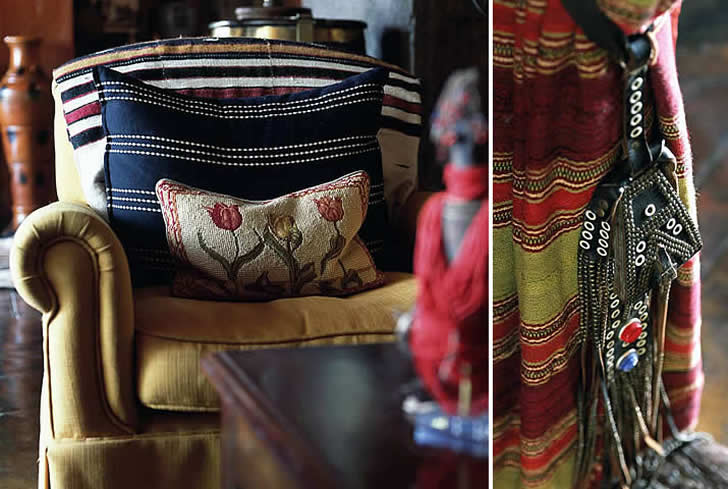 SINGITA EBONY
Though intentionally rooted in the past, Singita Ebony is also firmly connected to the present due to a focus on contemporary conveniences and a philosophy of making guests feel as if they have entered a home from home — albeit a distinctly glamorous and undeniably luxurious one.
Text
Mandy Allen
Photography
Craig Fraser
Those seeking rewarding game viewing and quiet repose find it in the tranquil setting of Singita Ebony Lodge, built in the cool shade of knobthorn and jackalberry trees on the banks of the Sand River. Time that is not spent observing the spectacular daily theatre that plays itself out on the plains of the Sabi Sand Game Reserve and commanding river bank below is de to unwinding in the lavish colonial-style atmosphere. Of all the nine Singita Lodges, it is Singita Ebony that errs the most on the side of a trad replete with a collection of carefully curated evocative artefacts and a rich palette of jewel colours.

It's often said that the Singita group – under the leadership of entrepreneur Luke Bailes – can claim to have initiated the transformation of the ecotourism experience from simple communion with nature to the luxury safari experience it is today, and that this change was signalled by the opening of Ebony Lodge in 1994. Before Singita Ebony, the bush experience meant canvas cots, enamel tableware, basic cuisine and even more basic amenities. Romantic, certainly. Sumptuous, no. But with its debut came innovative ideas about decor and levels of service, and subsequently architecture, which were to revolutionise the industry. In this instance, visitors are presented with a design that references the European colonial heritage in combination with ethnic accents that celebrate an African locality.

Bruce Stafford created the robust architectural backdrop against which Boyd Ferguson and Paul van den Berg of Cécile & Boyd's have established a supremely welcoming interior, with various settings in which guests can convene or to which they may choose to retreat. Period chests, tables and bookcases, antique lighting, authentic hunting memorabilia, intricate carvings and an edited selection of Africana – some items are family heirlooms sourced from the owner's home – offset deep wing-back armchairs and gracious sofas in the atmospheric main sitting room. A highly polished floor, its layers of wax imparting a nostalgic, masculine fragrance, adds to the comforting country-house mood. Soft furnishings are essential to expressing the overall design concept, one that merges tradition with the rich cultural heritage of Africa.

So gently worn needlepoint and chintz-covered scatter cushions highlight the unique patterns and textured qualities of kente cloths and kikois; linen on the outdoor dining tables is made of custom-designed fabric handpainted with southern African flora and sewn to resemble Xhosa skirts with their distinctive layers; and, in the central lounge, four Masai Mara-red painted columns have been draped with kilims lined with raw silk.
One of the unifying elements of the decor at Singita Ebony Lodge is its opulent palette of energetic reds, oranges and yellows – inspired by beaded tribal jewellery and made even more dazzling by a background of archetypal colonial shades from mahogany to russet to tan. Away from the public areas, the interiors of the 12 villas – each with outdoor shower and private plunge pool – are equally well-groomed. Though deliberately pared down in comparison with the public spaces, colonial-style flourishes do make an appearance in the suites.

Examples include the warthog-tusk handles on wardrobes in the dressing rooms and canopied mahogany beds covered in berry-red throws. A signature of all the Singita lodges is their well-appointed bathrooms, and those at Ebony do not disappoint. Black slate floors, an antique-style bath, his-and-hers chocolate-coloured vanities and glass-enclosed shower make the bathroom into an attractive extension of the living area. It is the combination of faded colonial grandeur with vibrant colour and intricate detailing that is the key to Singita Ebony's enduring charm, an appeal that has secured it a place in safari lore as both an industry pioneer and a modern classic.




SINGITA EBONY, KRUGER NATIONAL PARK, SOUTH AFRICA
Location
Sabi Sand Game Reserve, Kruger National Park, South Africa
Architect
Bruce Stafford (Sydney, Australia)
Tel
(02) 932 77 889
Email
info@brucestafford.com
Interior designers
Cécile and Boyd's
Tel
+27 21 425 5110
Email
design@cecileandboyd.co.za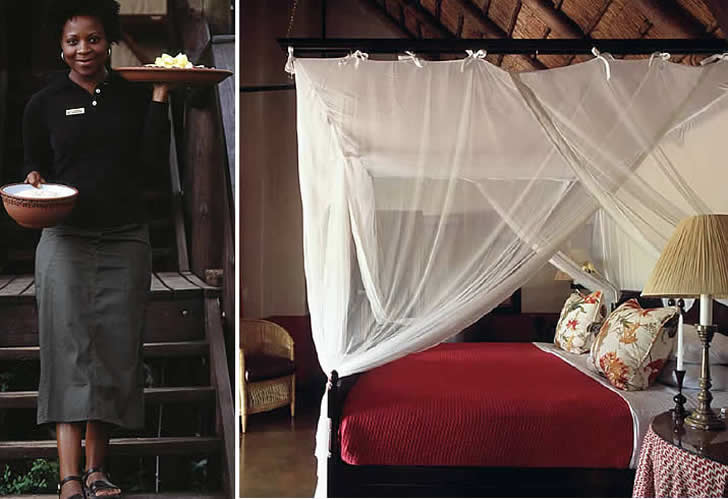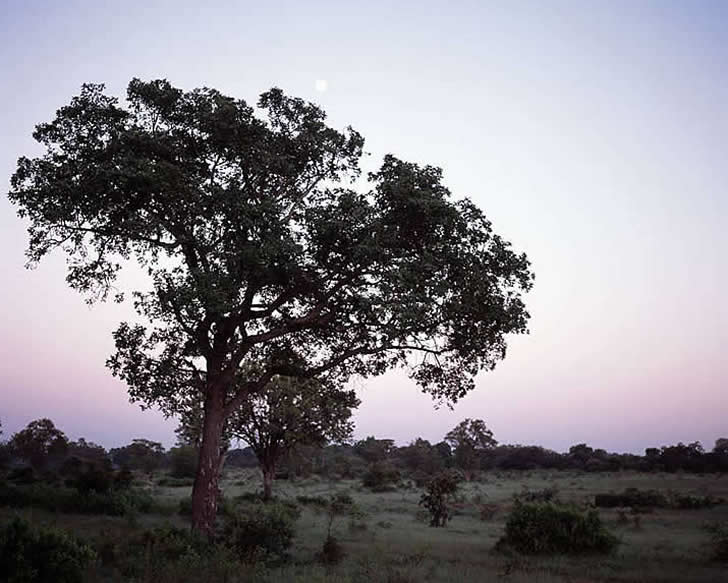 ©Copyright 2006 - 2019 JUST THE PLANET LUXURY TRAVEL CC - All rights reserved