LUXURY SAFARIS IN AFRICA AND INDIA
| SAFARI FEATURES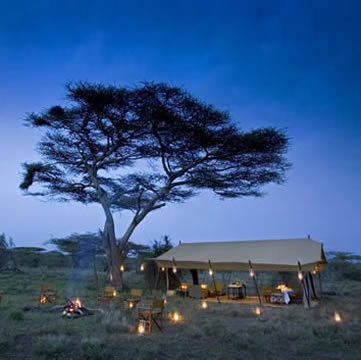 'Africa is a gut feel. Primal, instinctive and grounded, it comes at you with force and looks you straight in the eye. India fills the heart. Lyrical, mysterious and spiritual it seduces with gestures, moments, joy and duality'
In East Africa, Emma's safari began in the midst of the migration on the plains of the Serengeti at the luxurious Under Canvas camp. She then moved to the all out romance of the Ngorongoro Crater Lodge, also run by
&BEYOND
(formerly known as Conservation Corporation Africa, CC Africa) in Tanzania.
In Central India, she takes you deep into tiger country to Mahua Kothi lodge in the Bandhavgarh National Park. Here, in collaboration with Taj hotels, &BEYOND used their successful African safari model to create the first of three sublime safari experiences.
What's the difference, we ask? Have a read and see for yourself ... and be sure to consult Emma's packing tips before you go!
Read more about
Serengeti Under Canvas, Tanzania
Read more about
Ngorongoro Crater Lodge, Tanzania
Read more about
Mahua Kothi, India
Hidden gem
Dar es Salaam's best kept secret is 'The Kili'.
Be sure to book your suite at the
Kilimanjaro Hotel Kempinski
if you stopover before your early flight into the Serengeti the following morning ...
read more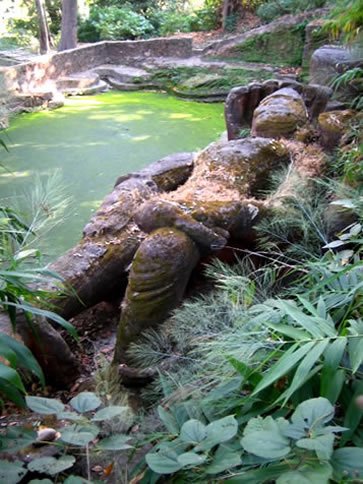 Flying experiences
Emma Wright flew from Dar es Salaam to the camps with the kind assistance of Coastal Aviation. For more information see
www.coastal.cc
We asked Director of Coastal Aviation Nicola Colangela about his flying safari experiences. He certainly has a story or two to tell: 'I learnt to fly 40 years ago, so that I could move parts and people, from project site to new project site and I often carry electricians, plumbers and engineers in my plane, not guests. So, my safari experiences are those encountered while going about doing my work.
I once took a technician with me to fix equipment at Mdonya Old River Camp, in the Ruaha National Park, and arranged that he would be up and meet with me at 0800 sharp so that we could start the task ahead. Come the morning, I went to get breakfast from my tent, still half asleep, and I notice there is no one about. I thought, that is Malcolm's style of running a wildlife camp: he likes to get up late and the whole enterprise sleeps too!
However that was not quite the case: everyone was actually locked in the kitchen, hiding from five lions who were strolling around the camp. One, a beautiful lioness, went to the technician's tent and made herself comfortable on the verandah carpet, more or less like the family cat crouches by the fire.
She waited for the appointed hour and, at around 0800, got up, stretched, and roared lightly, just enough to wake up the technician who realized he would be late, jumped up and quickly unzipped the tent to face the lioness doing its morning exercises and, luckily, paying no attention to him at all ...
And now you know why I like flying: quite a bit safer up there!'
Contact Coastal Aviation on +255 748 642 652.
©Copyright 2006 - 2019 JUST THE PLANET LUXURY TRAVEL CC - All rights reserved