BIRKENHEAD HOUSE, HERMANUS
| HIDDEN GEMS
Birkenhead House, Hermanus
I'm having an affair with Birkenhead House. I think it may be real love. Like the sea air that drifts slowly along the patio, over the sparkling pool, through the wide-open doors, across the cool tiles and into each crevice… then wafts over the luxurious interior of each beautiful room, keeping an eye on friends and lovers, toasting their happiness – I dream of spiriting my way back and living there forever.
Text
Robyn Hodson
Photography
Courtesy of Birkenhead House
May… and autumn was upon us. We felt the need to escape a slightly desperate, post-summer Cape Town and find somewhere to breathe deeply and watch a lazy sun dip into a golden sea. A friend had told us of a beautiful private hotel in Hermanus - Birkenhead House – that had been given the once over by many of the world's fashionable travel magazines in the last three years and we decided to see if it had stood the test of time.

Having neglected my own country too long for foreign climes, Hermanus was the perfect place to spend a long weekend. Close to Cape Town and knowing it well as a beachy back-road of my youth, we were glad we had chosen to visit out of 'season' (July to Feb) and were thus able to savour the tranquillity of the place without a whale horn shattering our morning lie-in or having to sit in a line of cars stretching all the way to Johannesburg.

Entering Birkenhead House was like walking into a fantasy honeymoon! Everything was prepped for romance… the four-poster bed in our room, white-linen flush with red rose petals, the tub-for-two, the glistening champagne in the bucket, an achingly beautiful sea-view with a patio begging for leisurely morning breakfasts, the silkiest, softest bathrobe (which I almost packed when I left by-mistake-on-purpose), the way the entire place stayed open all night – trusting that you might want a late-night Cointreau, which you could pour yourself and take out to the scenic patio, the fleecy blankets provided for those romantics lingering outside, relishing the crisp air and the crashing of the midnight waves… it was all there.

Nothing was too much trouble for the staff, who were as on the ball as if it had been mid-summer. Having stayed in many world-class establishments, Birkenhead House has come out right on top for me. From the warm way we were greeted with chilled champagne and a show-around of the best bedrooms, to the moment we left, complete with a snack-pack that had been thrust into my hand by the owner (who was on hand to say goodbye), not wanting us to go hungry on our way up the Garden Route. It was all in the details.

The food was out of this world. Head chef, Wayne Spencer (ex-Mount Nelson – voted Best Hotel in Africa for 2007 by the Daily Telegraph) and Edmund Viljoen (ex-Fat Duck - winner of no less than 8 restaurant awards in 2007) created fresh, simple, delicate menus that complemented the overall lightness and ease with which the place was run – nothing was overdone or ostentatious. Local game and seafood fresh from the harbour were lightly infused with touches of Asia and tastes of Europe. We especially loved the wild mushroom toast, the quail and spicy sausage risotto as well as the yellowtail, which was embellished with delicious banana tempura and raisin chutney…


… and don't get me started on the nougat parfait!


I'll admit, it's extremely difficult to budge from the comfy deckchairs but, if you can manage it, Birkenhead House is also very conveniently situated for those wanting to get out and about. For wine-lovers, Hemel-en-Aarde Valley wine route is just around the corner and two famous South African wineries, Bouchard Finlayson and Hamilton Russell, can be visited along with many others. Don't miss La Vierge, a brand new winery on the scene, which opened in November 2006. Look out over the valley from their fantastic champagne deck whilst tasting some local bubbly.

Take a drive to De Kelders, overlooking beautiful Walker Bay, with a breakfast stopover at Mariana's Home Deli and Bistro in Stanford (booking essential). If you're saving yourself for lunch, head to Grootbos Forest Lodge and relax, enjoying their spectacular views over the sea. The lodge has a private nature reserve and is a wonderful place to explore on horseback or on foot.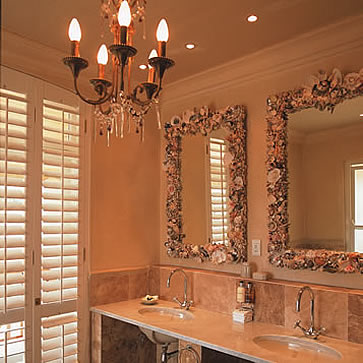 For those wanting to get out on the sea, Dyer Island Cruises operate from Gansbaai (in close proximity to Hermanus) and offer spectacular eco-tours out to the island all year round, to view marine life and sea birds. The coastline is also world famous for its whale watching (July through to December) and is possibly the only place in the world where you can also spot the legendary Great White Shark on the same trip.

We had a wonderful few days staying at Birkenhead House and exploring its surrounds. I'm so impressed by this place that I'm thinking of booking my next holiday at their Royal Malewane Lodge.
BIRKENHEAD HOUSE, HERMANUS, SOUTH AFRICA
Style
Private Hotel
Setting
Situated on a cliff top overlooking two beautiful beaches
Wow factor
Panoramic sea views, world-class cuisine, attention to detail
Good to know
Birkenhead House owns a private villa next door – Birkenhead Villa, which can be hired out entirely (with private chef) – it has 6 bedrooms and is perfect for families. In both places all meals, snacks, local beverages, house wines and laundry are included.
What to bring
The dress code at Birkenhead House is informal. We recommend the following items:
General
Comfortable walking shoes, sun hat, sun screen, sunglasses, binoculars and camera.
Summer
Lightweight clothing and bathing suit.
Winter
Something warm so that you can still sit on the patio and enjoy the sunsets.
Address
Birkenhead House, 7th Avenue, Voelklip (nr Hermanus), 7200, South Africa
Phone
+27 28 314 8000  
Fax
+27 28 314 1208    
How to get there
Birkenhead House is situated in Hermanus in South Africa and is approximately 120km (75 miles) from Cape Town. There are different options for getting there on their website.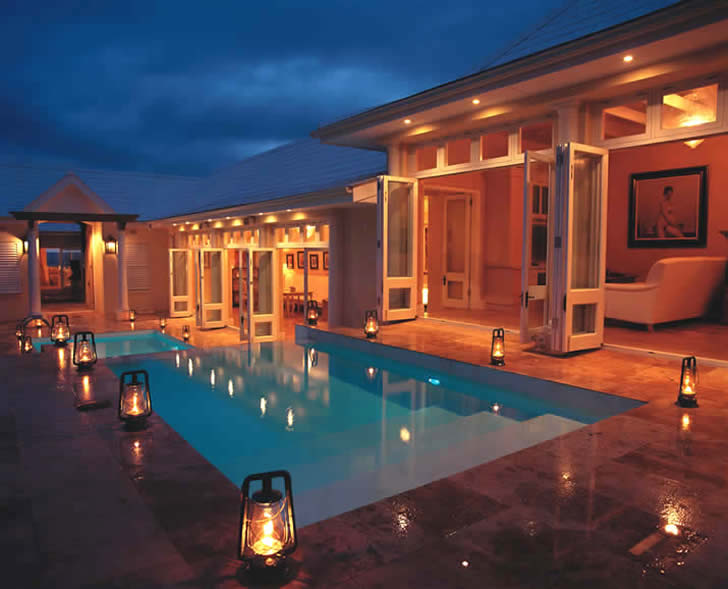 ©Copyright 2006 - 2014 JUST THE PLANET LUXURY TRAVEL CC - All rights reserved